Professional Dentures in 5 Minutes!
Now you can get professional high quality Dentures from the comfort of yoru own home! These custom fitted molding Dentures are the perfect answer for those struggling to regain their smile back and more importantly, your confidence. Get back to eating the foods you enjoy and finishing it off with a beautiful smile with our Easy Dentures. Available for pick up or delivery!
Easy Denture™ - Patient - 5 Minutes - Self Fitting - Upper & Lower Dentures
Description

Introducing Easy Denture™, the revolutionary solution that saves you both time and money by offering industry-leading dentures. With our groundbreaking technology, you can now custom fit your dentures to your mouth in under 5 minutes using nothing more than hot water.

Easy Denture™ is crafted from a patent-pending blend of PMMA (acrylic), specially formulated to be pliable and moldable. Its multi-layered design ensures exceptional strength, support, and an unmatched level of comfort. The teeth and gum base create a sturdy framework similar to traditional dentures, while still providing a soft and adaptable layer that allows for personalized adjustments and an unparalleled fit.

With Easy Denture™, you can:

Eliminate multiple adjustment visits
Customize and refit up to 20 times
Have a complete set of dentures at 50-75% of the cost of traditional dentures
Have a custom smile in less than 5 minutes

Product Sizing:

Small/Medium fits less than 150 lbs.
Medium/Large fits 150 lbs. or more

By eliminating the need for lengthy and costly dental visits, Easy Denture™ streamlines the denture fitting process. With just a few simple steps, you can achieve a custom fit in the comfort of your own home, saving both time and money without compromising on quality.

Experience the future of denture technology with Easy Denture™, where convenience, affordability, and comfort meet in a single product. Say goodbye to the traditional hassles and embrace a new era of denture customization.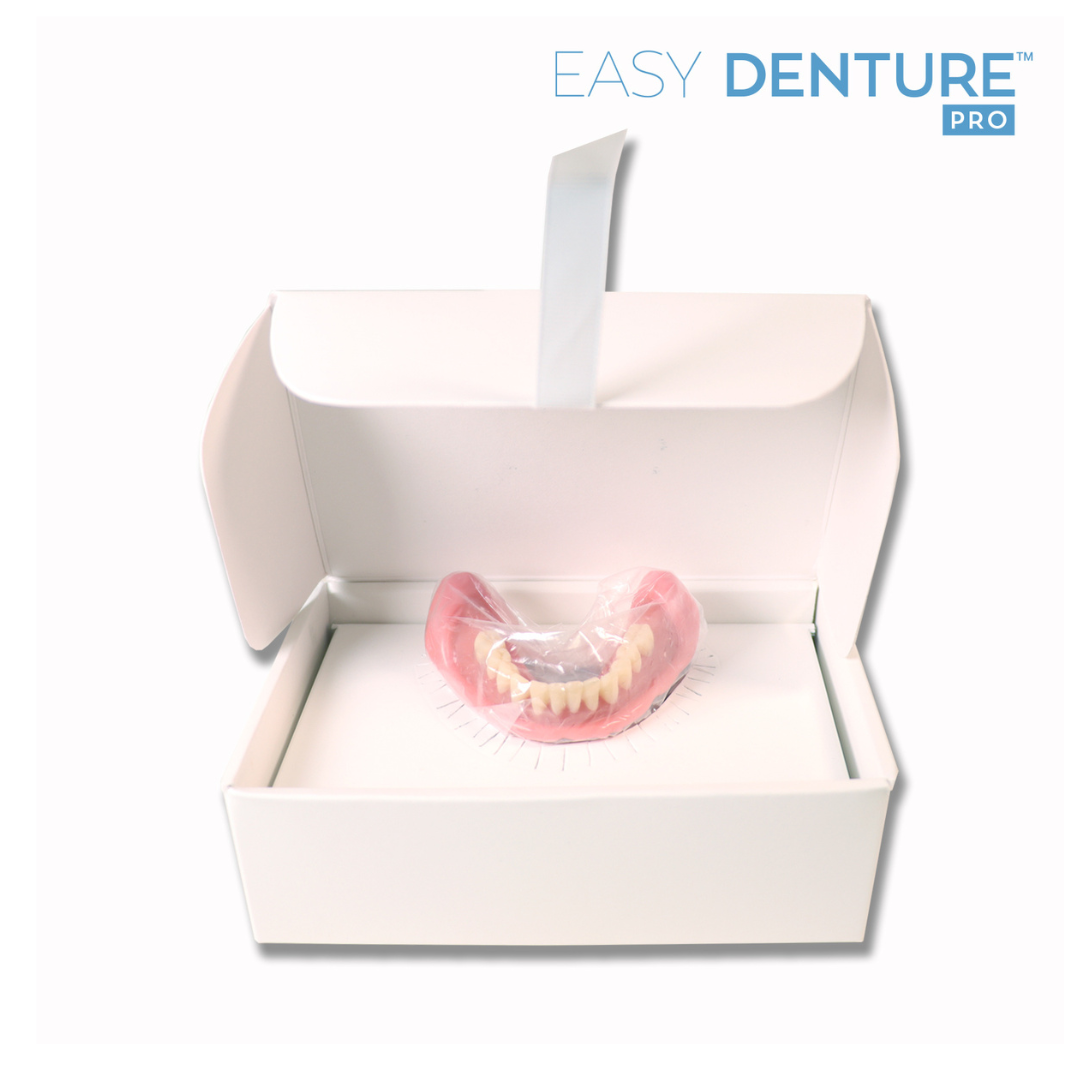 The Future of Dentistry is Here
40 million Americans do not have ANY teeth. That is more than diabetes, breast cancer, and Alzheimer's disease – combined.
Edentulism, or toothlessness, not only impacts a person's ability to eat their favorite foods, but it can impact their self-esteem.
At Easy Denture™, we believe that everyone should be able to chew and eat healthy foods, laugh, and smile without being self-conscious. Everything we do at Easy Denture™is based upon the idea that everyone – regardless  of socioeconomic status deserves access to oral care solutions that improve their life.
Our mission is to fundamentally and forever change how oral care products are manufactured and delivered to consumers. We are changing the world – one smile at a time.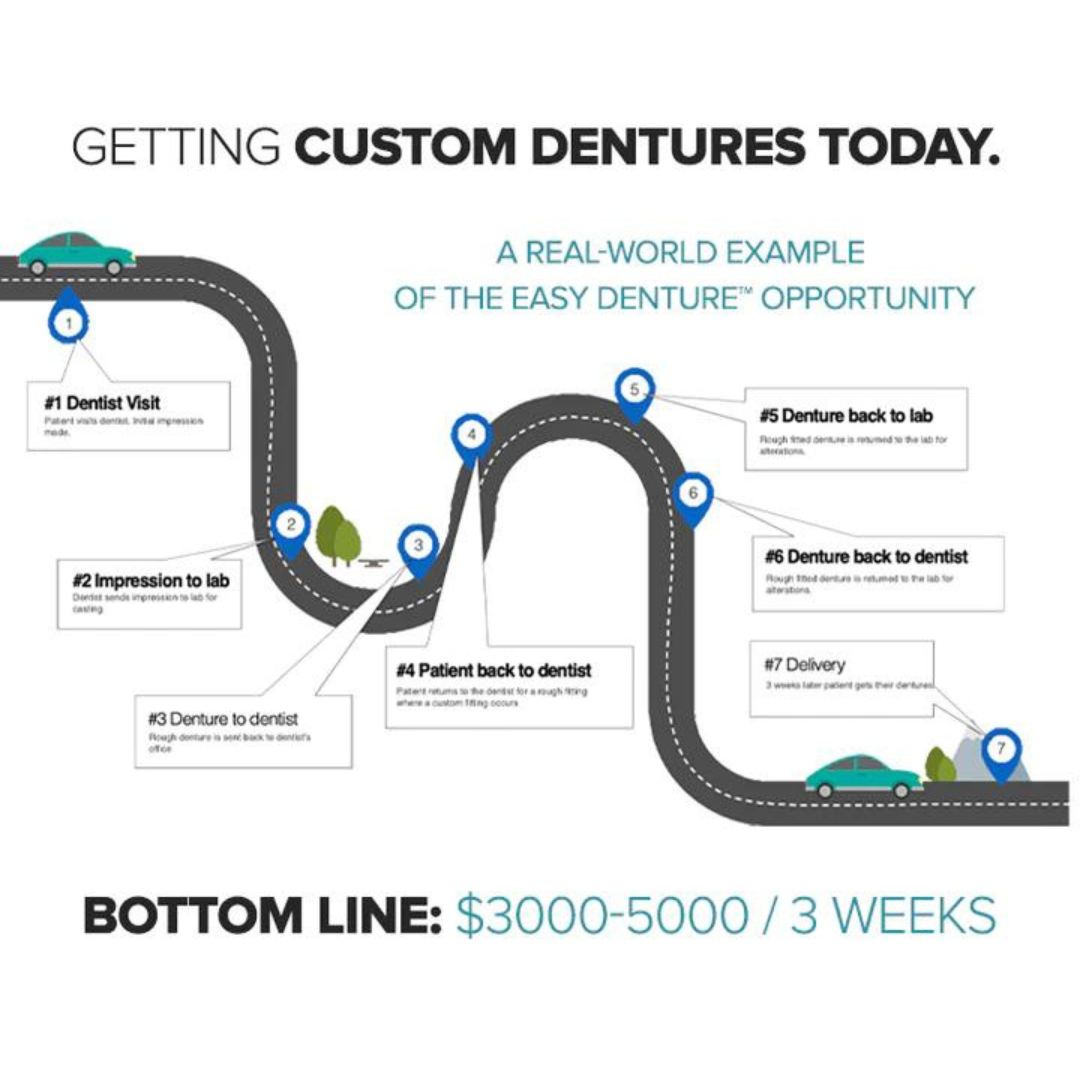 Today's Dentures are Low-Tech and High-Cost
When it comes to toothlessness, dentures are your best, if not only, bet. Sadly, our current system of dentures hasbecome antiquated. The patient has the choice of sitting in the dentist's chair for 8 hours or more, or spending weeks to receive their dentures.
The average set of dentures is a seven-step, multi-week process:
1. Starts with a dentist visit to get molds made
2. Molds are sent to lab for casting
3. Molds sent back to dentist
4. Dentist fits molds to patient for custom fitting
5. Denture is sent back to lab for alterations
6. Refined denture sent back to the dentist
7. Patient is check for final fitting and delivery
And this all, of course, is based on the assumption that the patient only needs one refinement. If additional refinements are needed, the time—and costs—can grow exponentially.
These multiple visits can take a toll on your wallet as well. The average set of traditional dentures costs anywhere from $800 to upwards of $5,000, with most coming in around $1,500.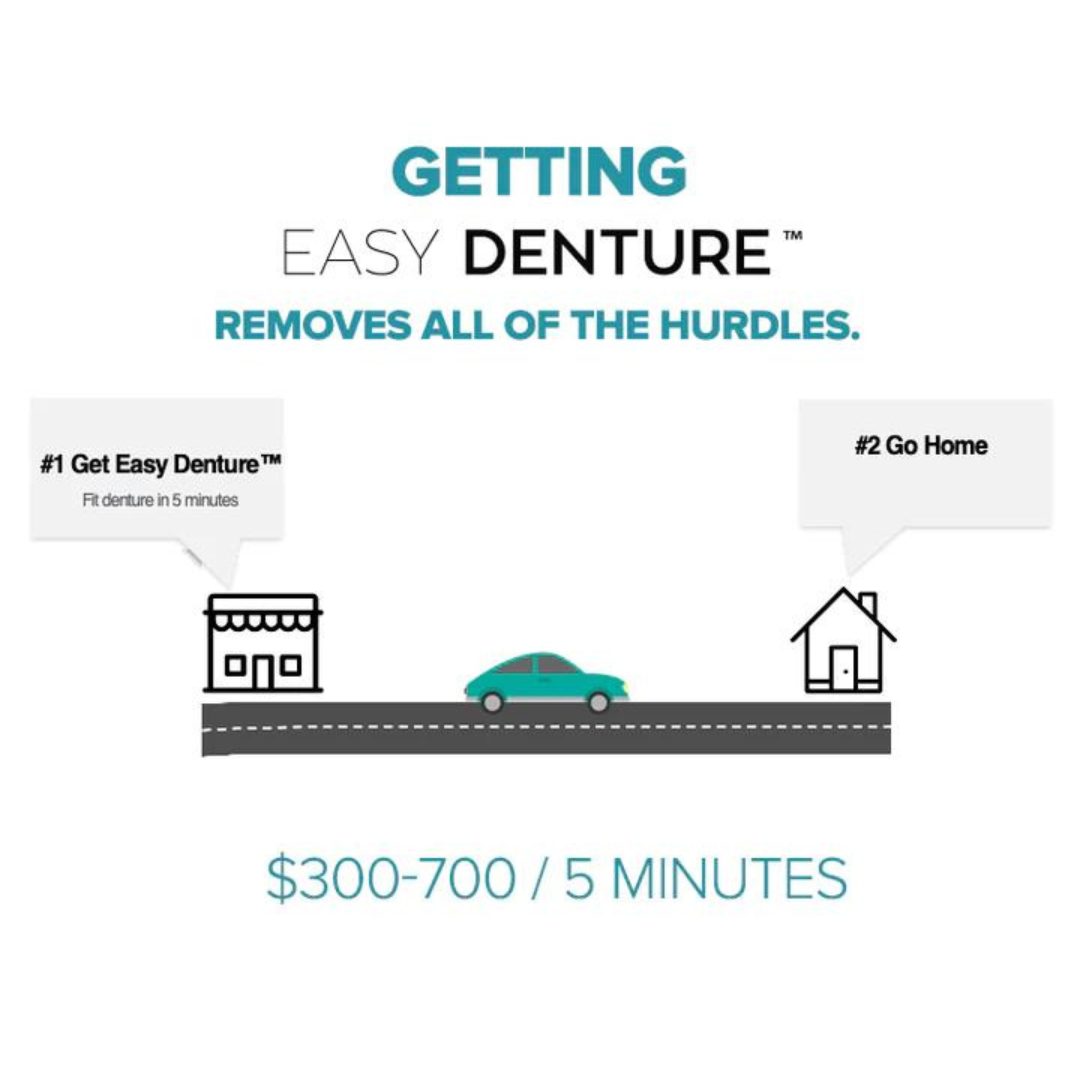 High-Tech Meets Low Cost with Easy Denture™
With Easy Denture™, we've reduced the time AND the cost with our industry-setting dentures that you custom fit to your mouth in less than 5 minutes with nothing more than hot water.
Easy Denture™ is made from a patent-pending blend of PMMA (acrylic) that is pliable and moldable. The multi-layered design enables strength, support, and a new level of comfort. Plus, the teeth and gum base provide a rigid skeleton similar to traditional dentures, while still maintaining a soft, compliant layer that allows for customized adjusting and superior fit.
With Easy Denture™, you can:
• Eliminate multiple adjustment visits
• Customize and refit up to 20 times
• Have a complete set of dentures at 50-75% of the cost of traditional dentures
• Have a custom smile in less than 5 minutes
Available For Store Pick Up or Online Purchase
Uppers Or Lowers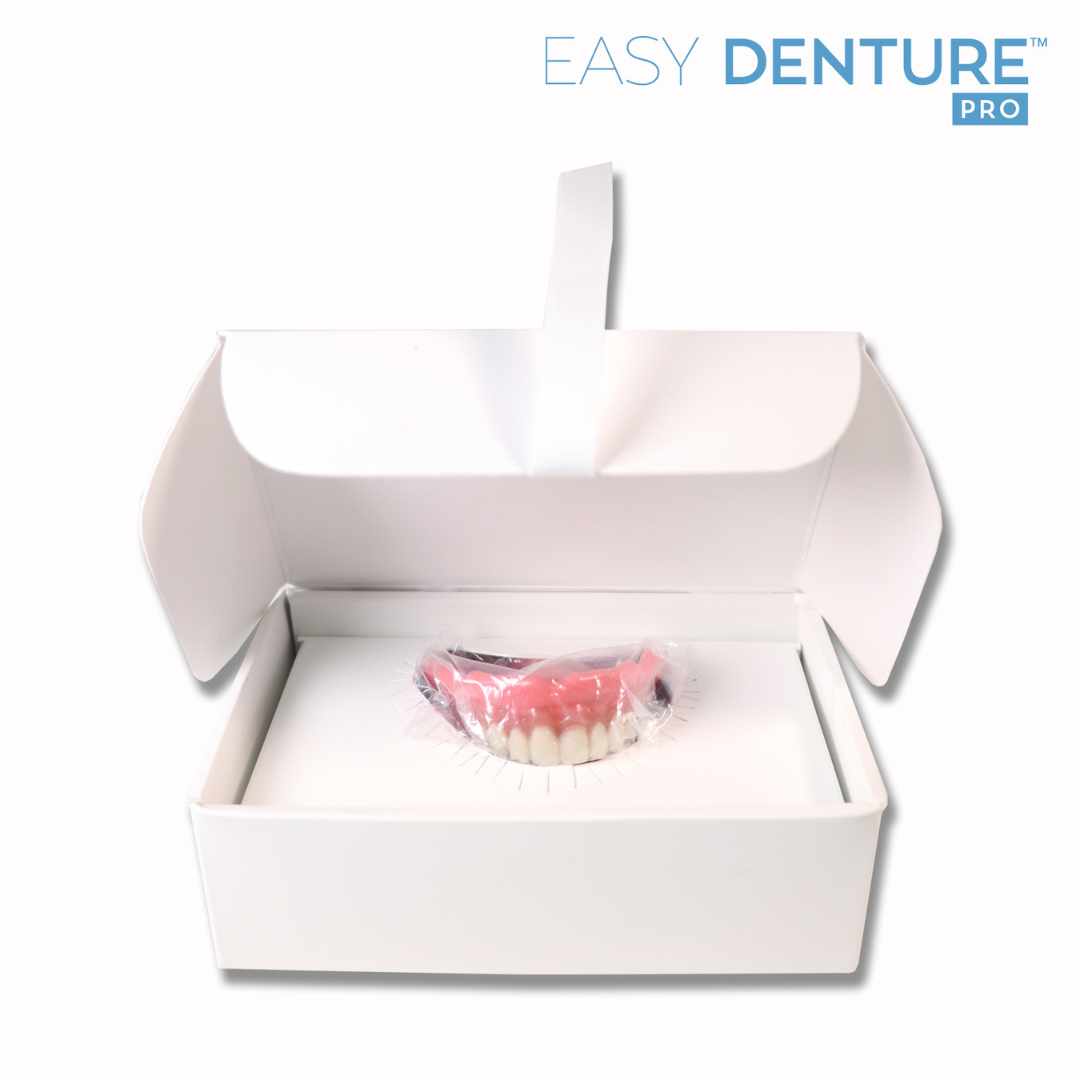 Full Set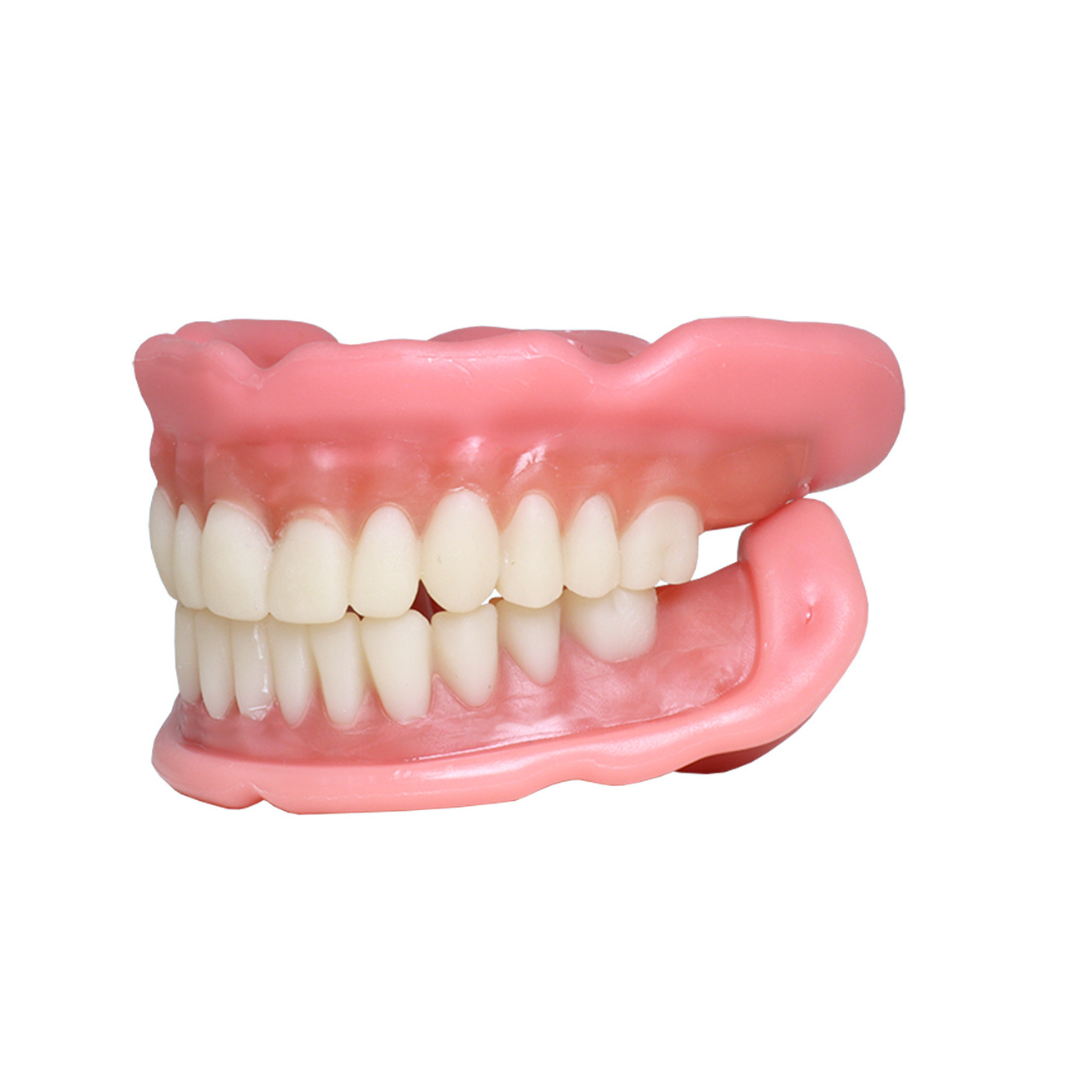 Full Set
Save $30 When You Buy A Full Set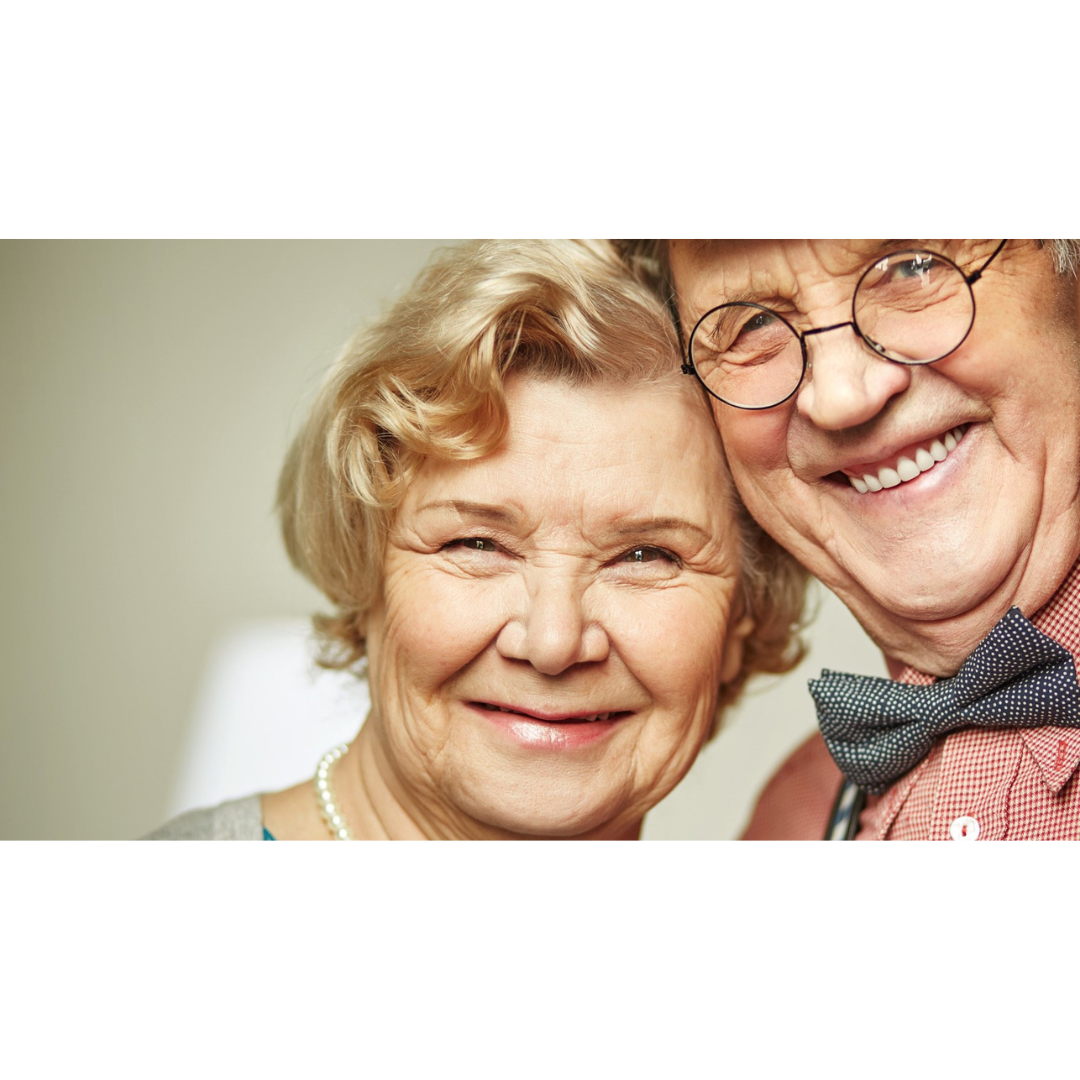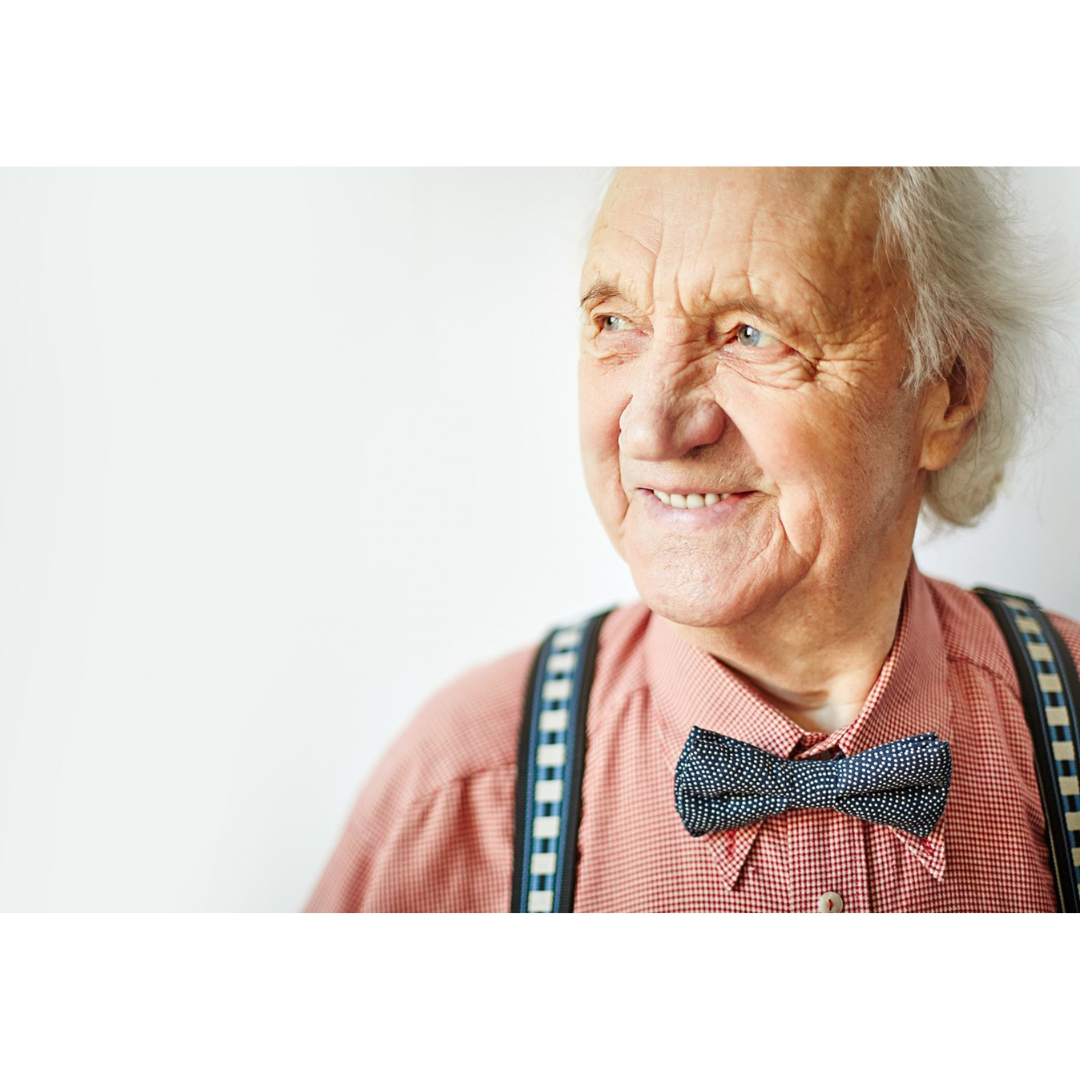 Long Lasting Satisfaction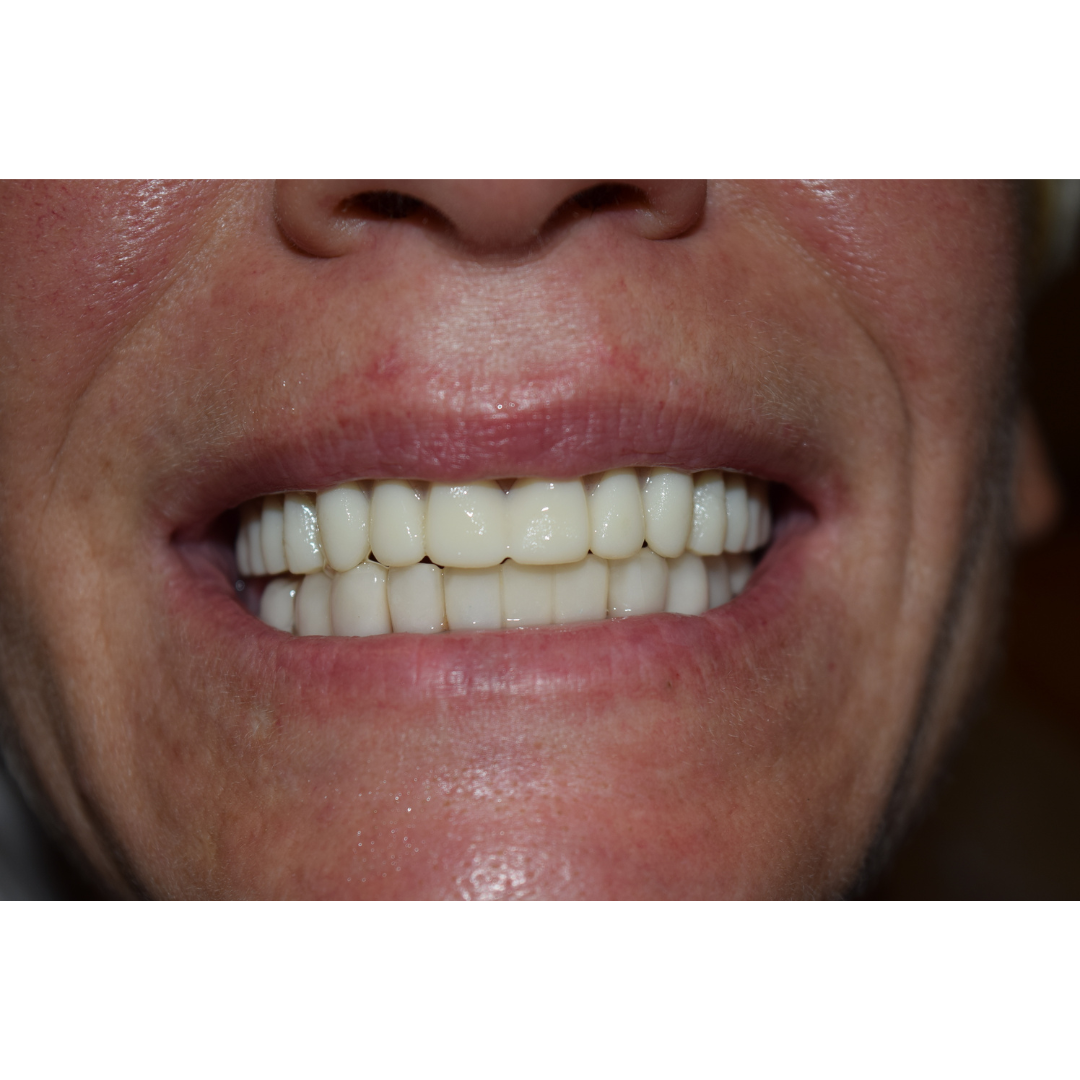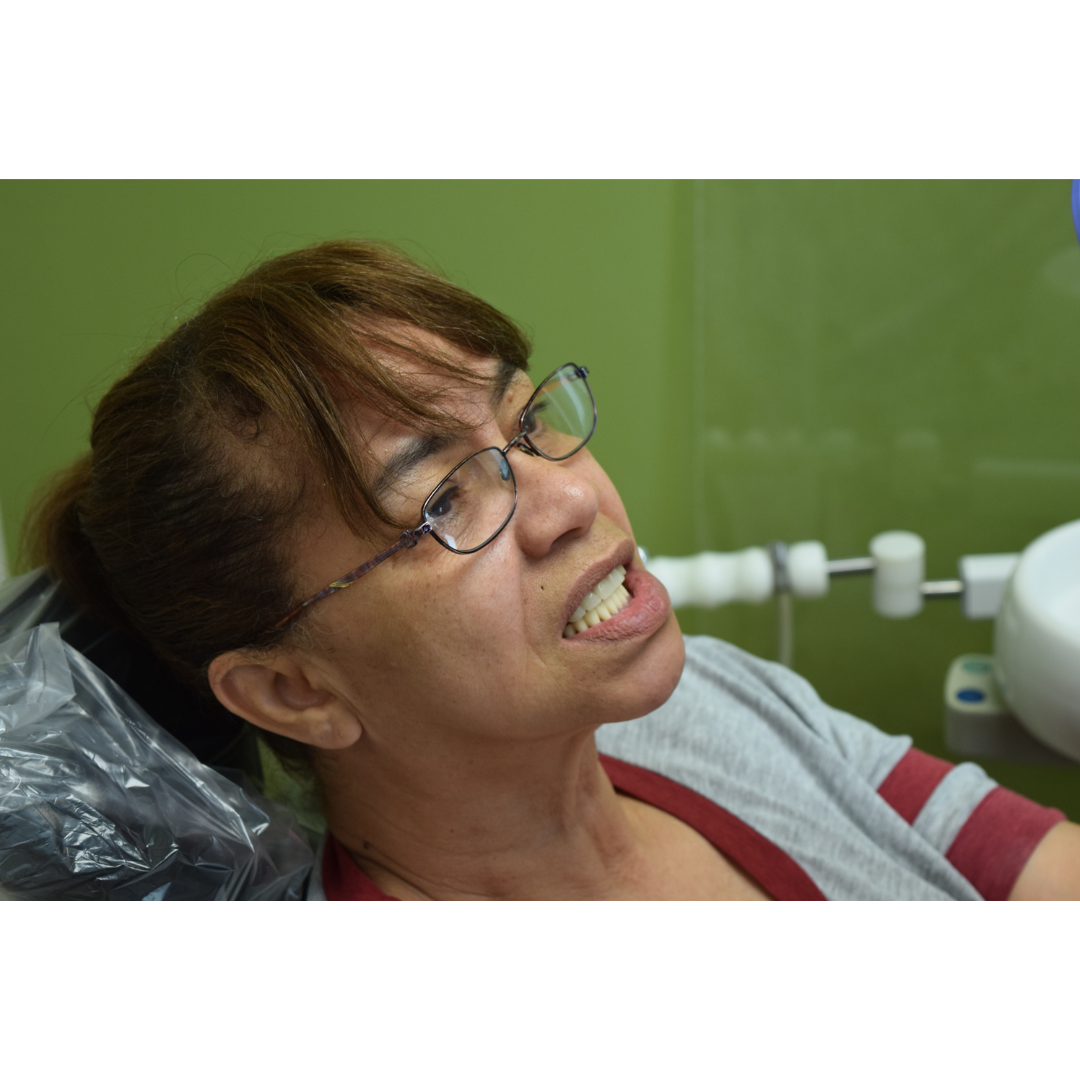 Smile with Confidence
Shop Denture Supplies As well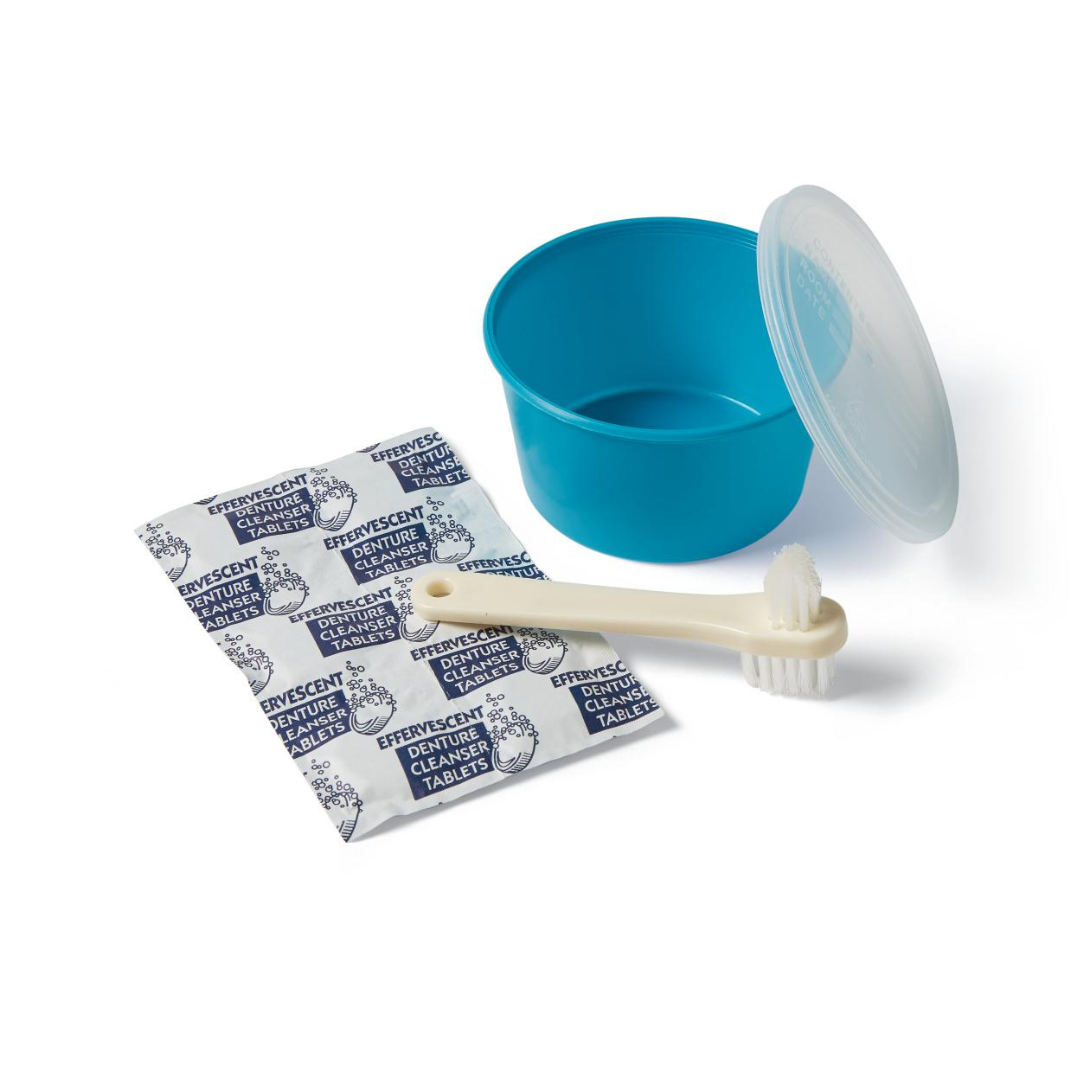 Denture Cleaning Kits
Denture Brushes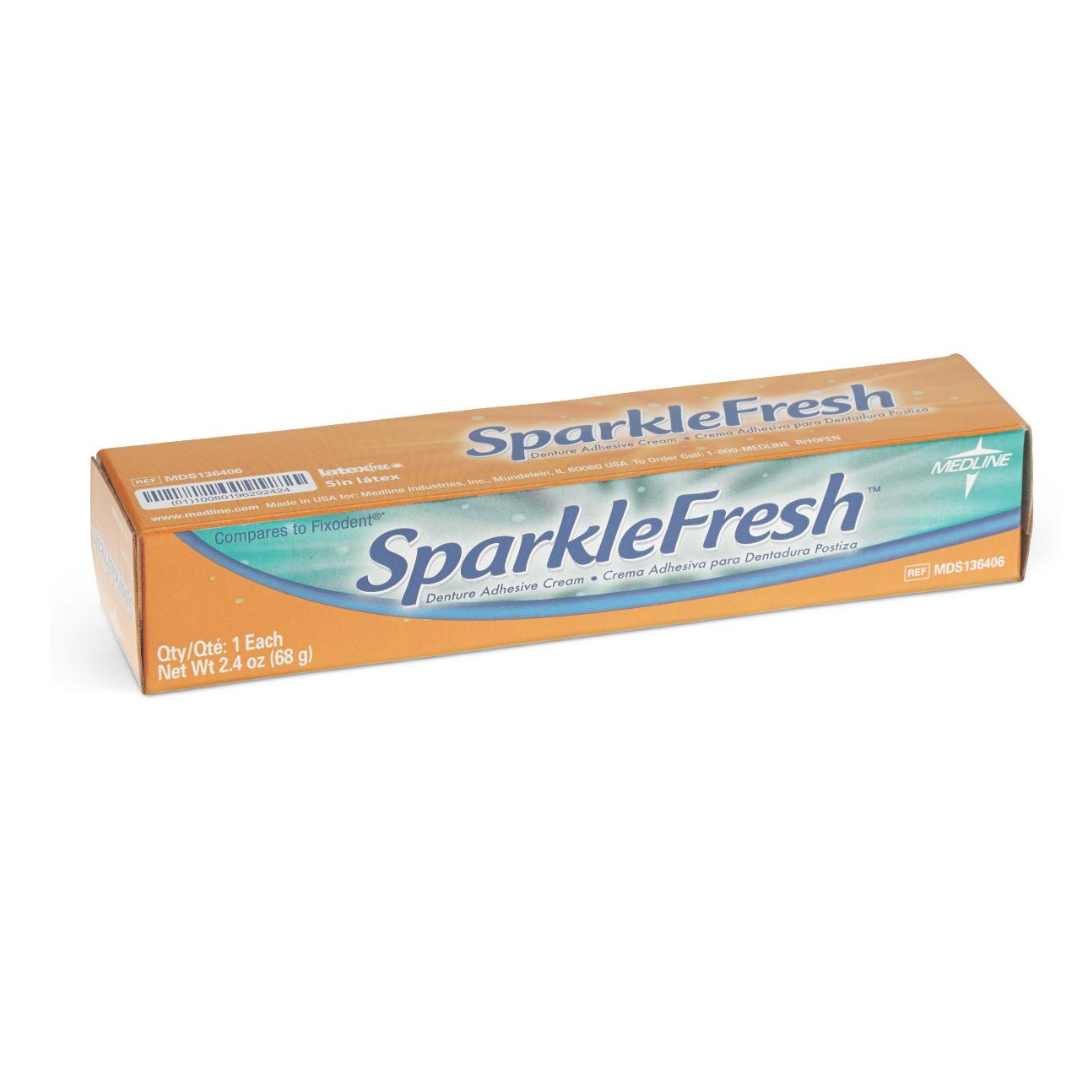 Creams and Adhesives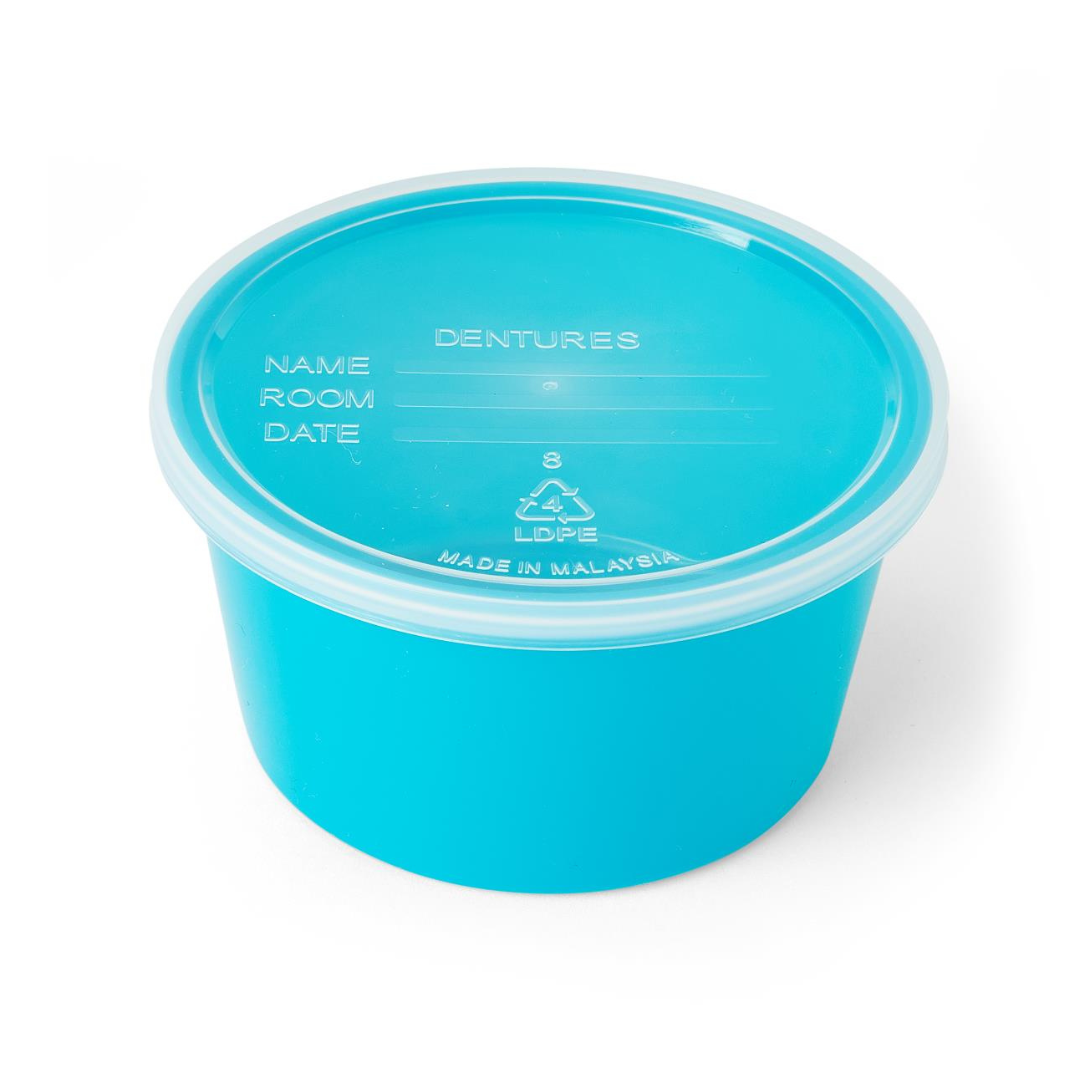 Bedside Storage Containers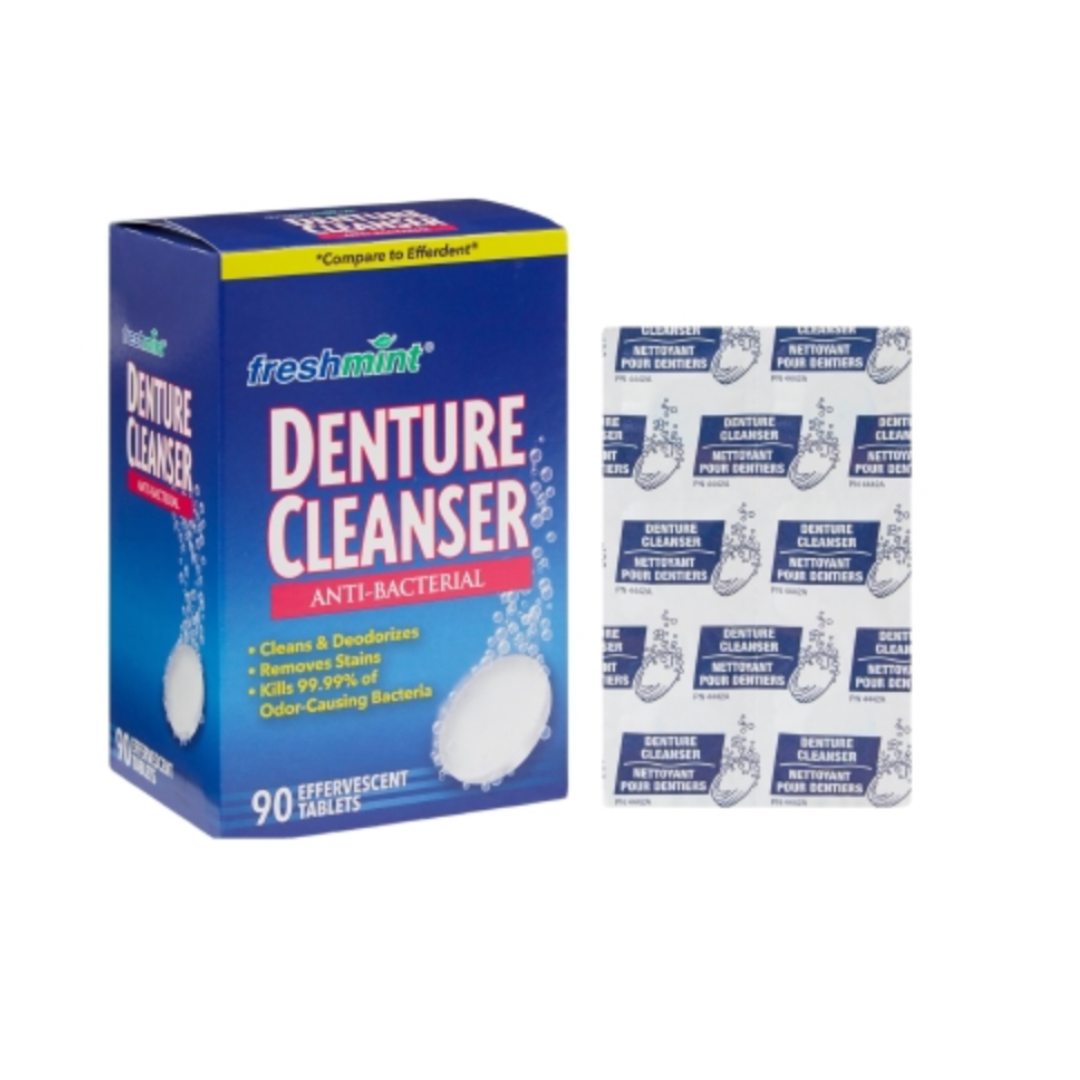 Cleansing Tablets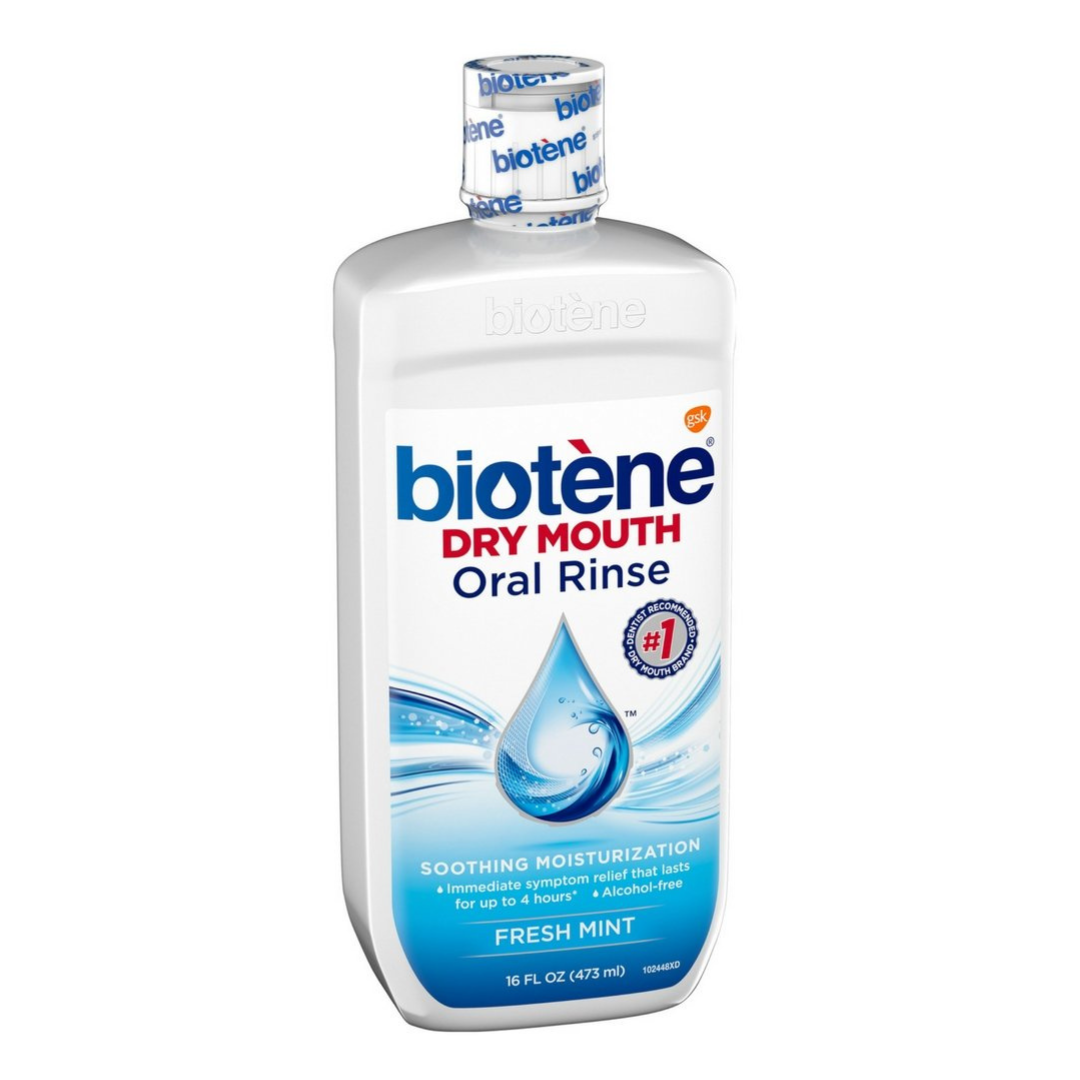 Oral Rinse and Dry Mouth Remedies